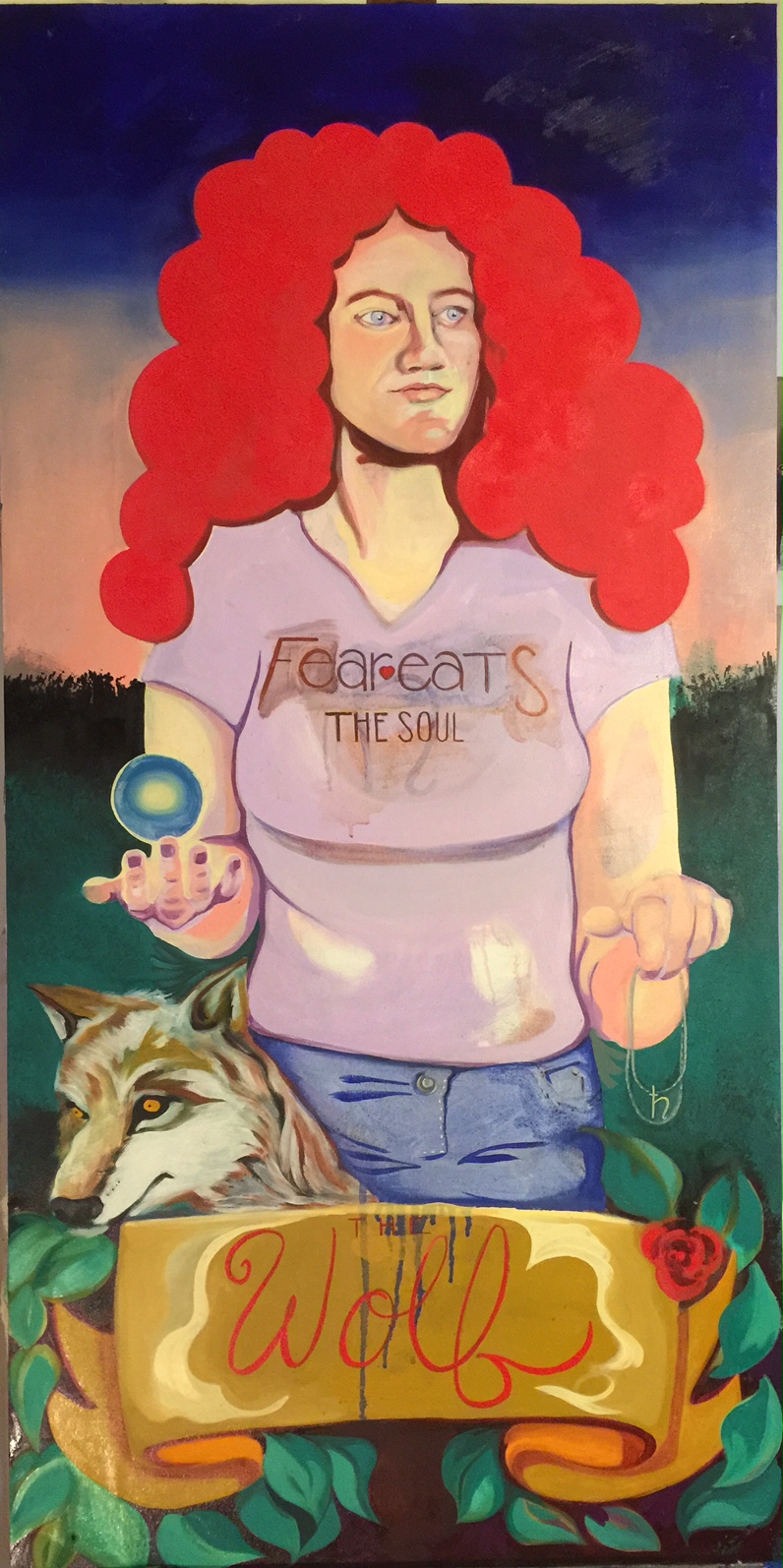 The Wolf
2015
oil on canvas
One of four paintings for the Red Riding Hood Series.
baby girl // fat sally
This painting was born from a chat with Amanda Waltz about her horse Fat Sally. She tried to stand on her and within ten seconds fell right off.
oil on board 2014
baby girl // fat sally–detail
baby girl // fat sally–detail
Crying about a dead man never did anything / painting about him might
Dan Kapis died after being hit by car on the way to a wedding.
A lot of people wrote about him after he was dubbed "The Lonely Man" by a particular British rag website. I'm not linking to the story because it's pathetic click bate of a story.
This is a little more thoughtful.
I wanted to paint a picture of Dan after hearing his story because I got pretty upset–but realized quickly that crying was pointless and making something wasn't.
oil on canvas 2014
Denise Ortega–Austin Texas, Summermoon Cafe
heart and home
watercolor and ink on paper 2013
Signal Men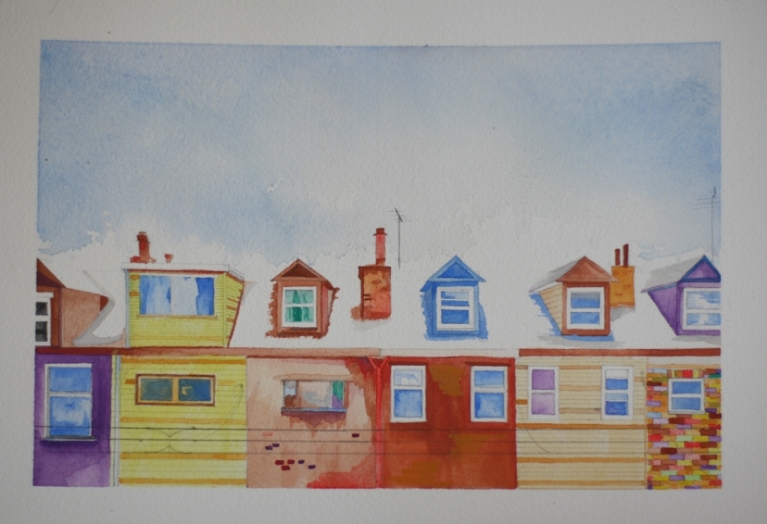 larrytown skyline
This is the view from the second floor window of the house we rent in Upper Lawrenceville.
watercolor on paper 2013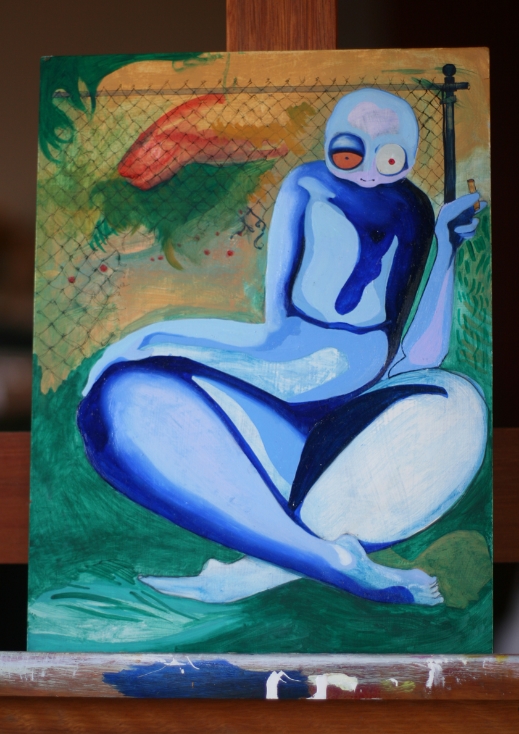 Late night / Party Girl
oil & ink on found wood 2013
Little Lady
Monster Family
watercolor & ink on paper 2013
portraits / headshots
protestant girls AMIRITE?!
watercolor, acrylic, and oil on canvas 2013
protestant girls AMIRITE?!
watercolor, acrylic, and oil on canvas 2013
kaMOTION
of the earth
Green City
screen print on paper 2006
Orange City
screen print on paper 2006
Yellow City
screen print on paper 2006