Ordinary Rustbelt Witches Sticker Pack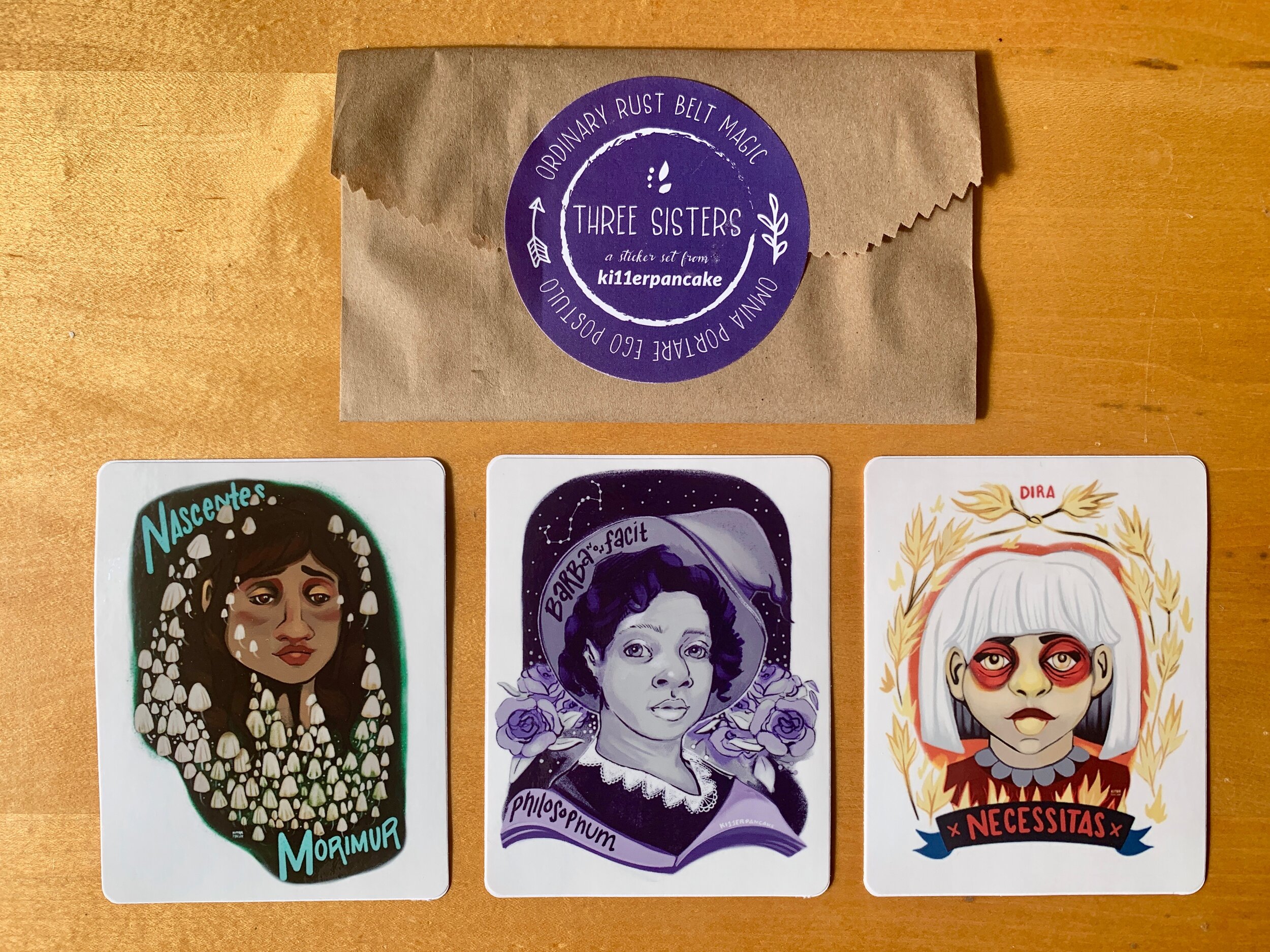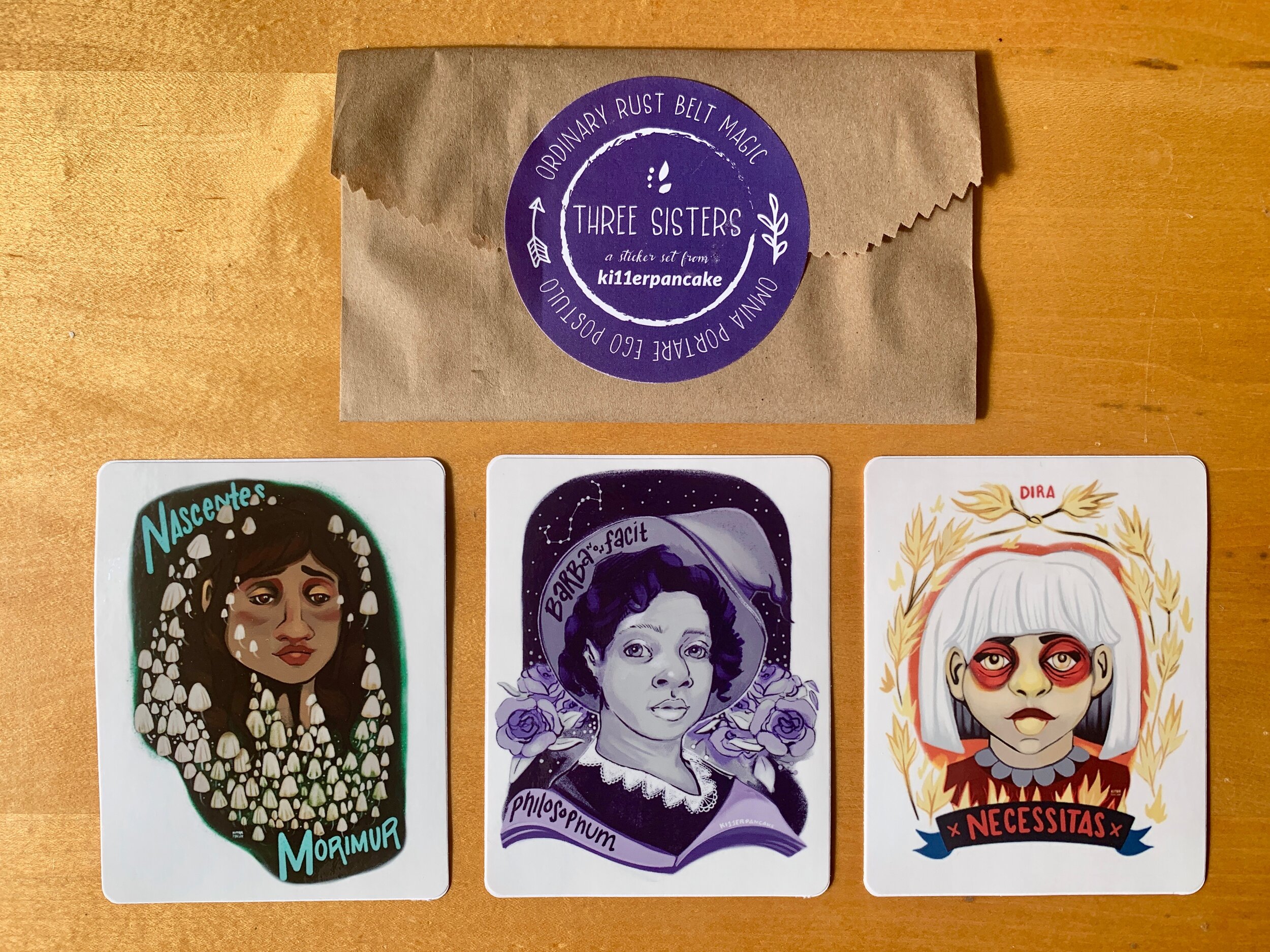 Ordinary Rustbelt Witches Sticker Pack
Mushroom Lady Nascentes morimur (As we are born we begin to die) The cycle of life and death. She is the life giver and the death bringer.
Wheat Woman: Dira necessitas (The dire necessity) Prosperity and lack of want.
Book Lady (Mary): Barba non facit philosophum (Not all philosophers wear beards) Redefine your expectations.
Measurements are for each individual sticker which are all the same size.
Ordinary Rust Belt Magic
Rustbelt life is best illustrated by a tree that grows around and through a rusted fence. The past is always present and determines how we handle the future—regardless we thrive.
Ordinary Rust Belt Magic is a print series combining portraits of contemporary Rustbelt dwellers and Wiccan symbolism (as researched in Cunningham's Encyclopedia of Magical Herbs) illustrating the evolutionary cycle of life in the region. While it's true the Rustbelt is forever connected to a blue collar legacy, Rustbelt people continue to surprise—weaving past, present, and future in a way that can only be described as magical.